Kids Town Move Up Day
Our Kids Town move up day is coming up this June 13th. Kids that are graduating to a new class based on their age and grade will be moving up to their new classrooms. 5th Graders will be moving up to youth ministry on Sunday mornings at 11:00am and also on Wednesday Nights at 6:00pm.
We will also be having a 5th Grade field trip up to the youth building on Sunday June 6th so our 5th graders can familiarize themselves with the youth building.
Summer of Fun
We are bringing back summer of fun this summer here at Canby Foursquare. This is a great opportunity to get your kids outside safely where they can experience fun, Jesus, and build lasting friendships. Summer of Fun is from 10:00am-12:00pm every Thursday this summer starting on June 24th. Sign ups are requires so please click the button below to sign up for the weeks your child can be a part of this awesome summer experience this year.
Kids Ministry On Campus
Sign ups for your kids to attend Kids Minisrty Sunday services here at Canby Foursquare by each week can be found by clicking the link below.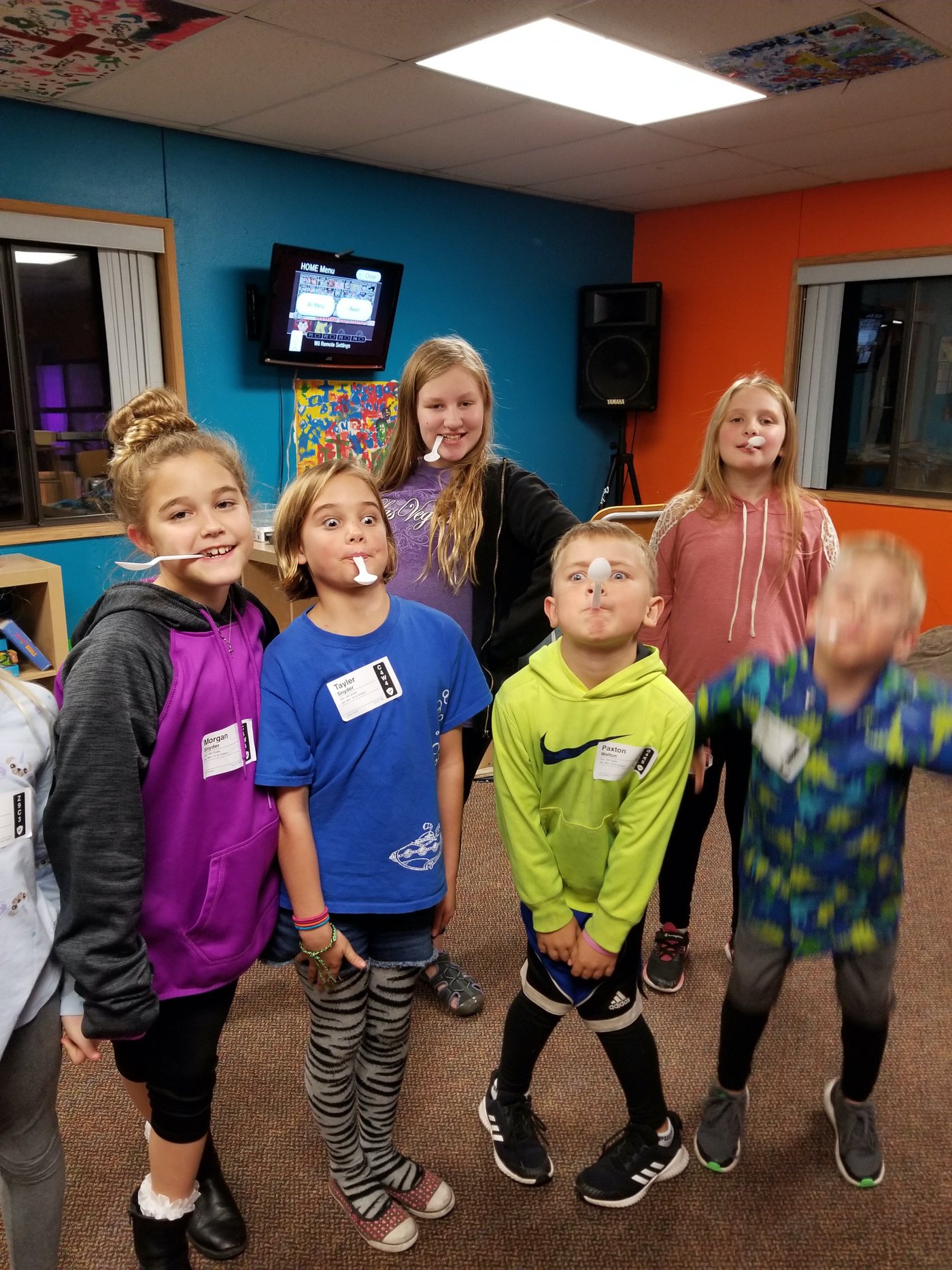 Kids Town
Here at Canby Foursquare, we care deeply about partnering with our parents. We strive for a fun and safe environment so your children can encounter the unfailing love of Jesus. From the time you walk through the door, trained staff and volunteers work to see that your kids are reminded of God's amazing love for them. We provide age-appropriate, creative Bible teaching and worship, along with opportunities for making powerful friendships with peers and caring volunteers.
If you are a visitor, we are excited that you are interested in checking out our church. In KidsTown, we serve the whole family, from infants to 5th grade, during both services. We are dedicated to showing the love of Jesus to everyone who joins us on Sunday and throughout the week. The map below shows where your child's classroom is located.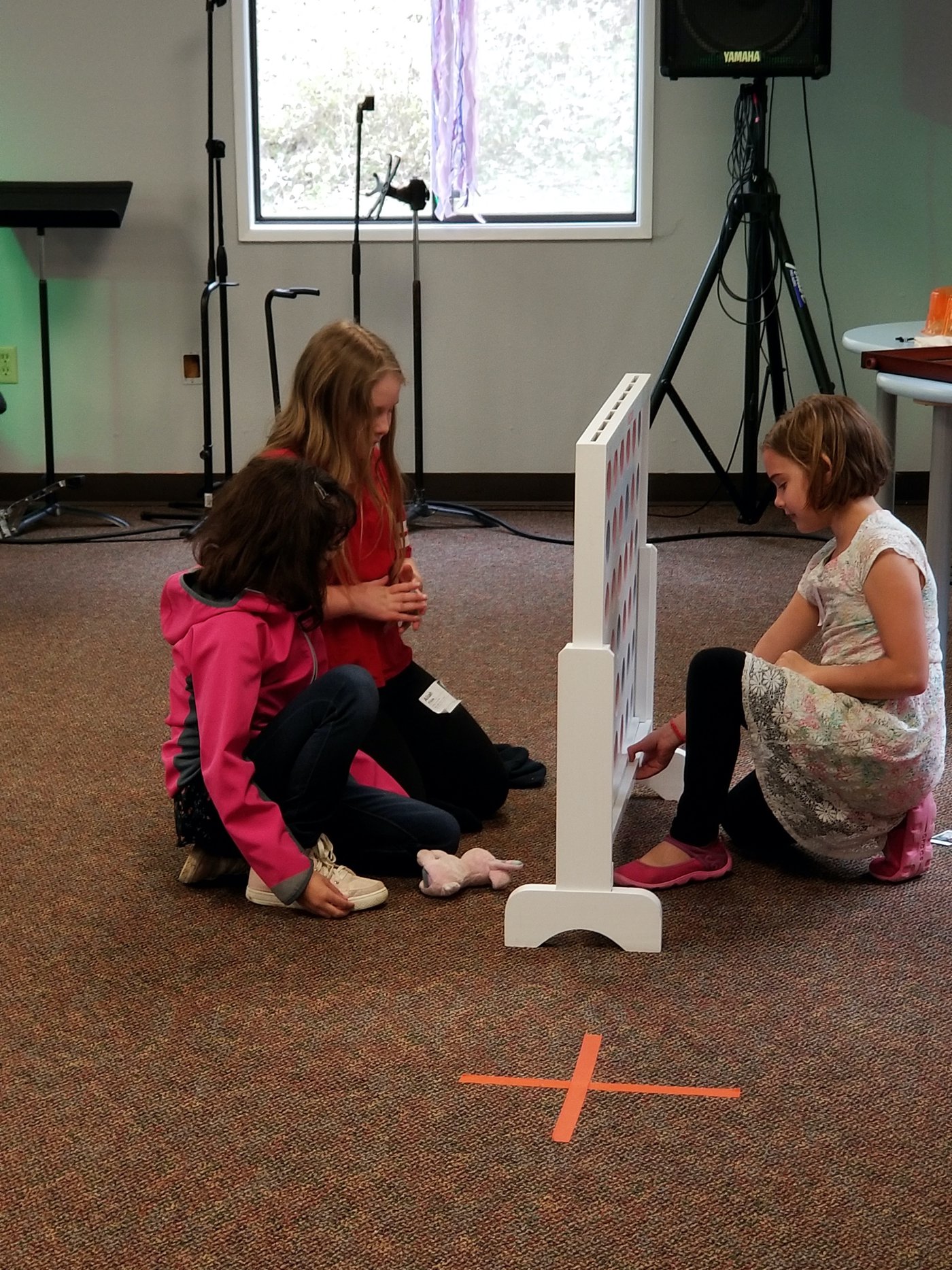 CHeck in and check out
We love meeting new kids. If it is you first time on campus, please plan to come early so you can ask any questions you may have, get your child checked in and meet the volunteer in your child's classroom. Our check-in area is centralized in the main church lobby, making it easy to check all of your kids in at once, regardless of age and grade. This is a great time to let us know if your child requires special attention or has allergies or medical needs that we should be aware of. Classrooms are open and ready to receive kids fifteen minutes prior to the start of each service. If you are needed during the service, the cell phone number that is used at check-in will receive a text.
To pick up your children, return to their classroom with the parent receipt you were given at check-in and present it to the volunteer for dismissal. They will match the code on your receipt with the code on your child's name tag. We will only release children to adults with the parent receipt.
Child Safety
We are committed to the safety of the children in our care and do our best to make them feel welcome in the classroom. All of our volunteers and staff members, over the age of 18, have full background and reference checks completed as part of our screening process. Supervisory staff are trained in CPR, first aid and evacuation procedures. Each classroom is deeply sanitized and cleaned up between each service.